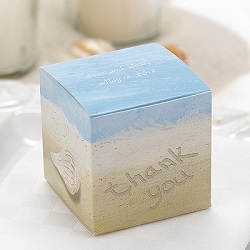 Browse our large selection of wedding favors
for beach theme wedding favors!
Starfish Wedding Favors | View All Wedding Favors
Need Invitations?
Beach Wedding Accessories | Beach Save the Date Invitations
Shop online for a large variety of beach themed wedding invitations!
Most orders ship out in 2-3 business days!